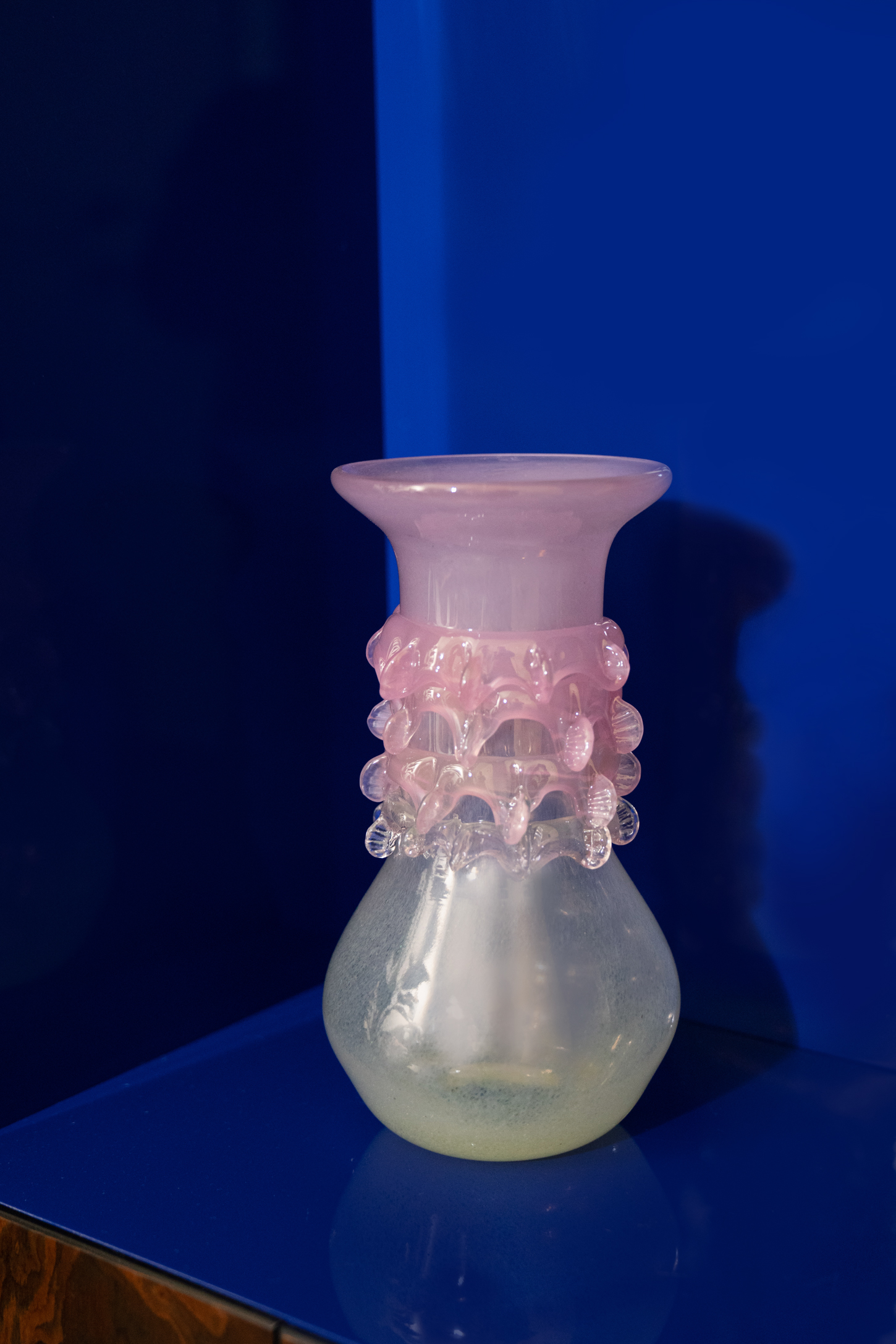 Add
to wishlist Remove
from wishlist
Vase PANNA MŁODA PINK
A collection of a traditional glass for Dom Store is a return to the legacy of hand-blown glass from the 70s and 80s in Poland. Old historical patterns gave birth to new forms or colors. Panna Młoda Vase has a spherical base crowned with a long neck decorated with hand applied ornamental pinch. Its individual quality is expressed in a unique arrangement of pinches, shape, texture, edges and shade. Available in off white / off white and transparent / black. Subtle changes in color and shape are a charm of an object created by hand.
Product details
Dimensions
H: 24 cm, W: 14 cm
Shipping and returns
The delivery time including the preparation of the order and its shipment and takes 2 to 3 business days,  3-5 days in Europe. Deliveries are not made on weekends and public holidays.
It is possible to return the ordered products up to 14 days.
Detailed information can be found on the delivery and returns pages.