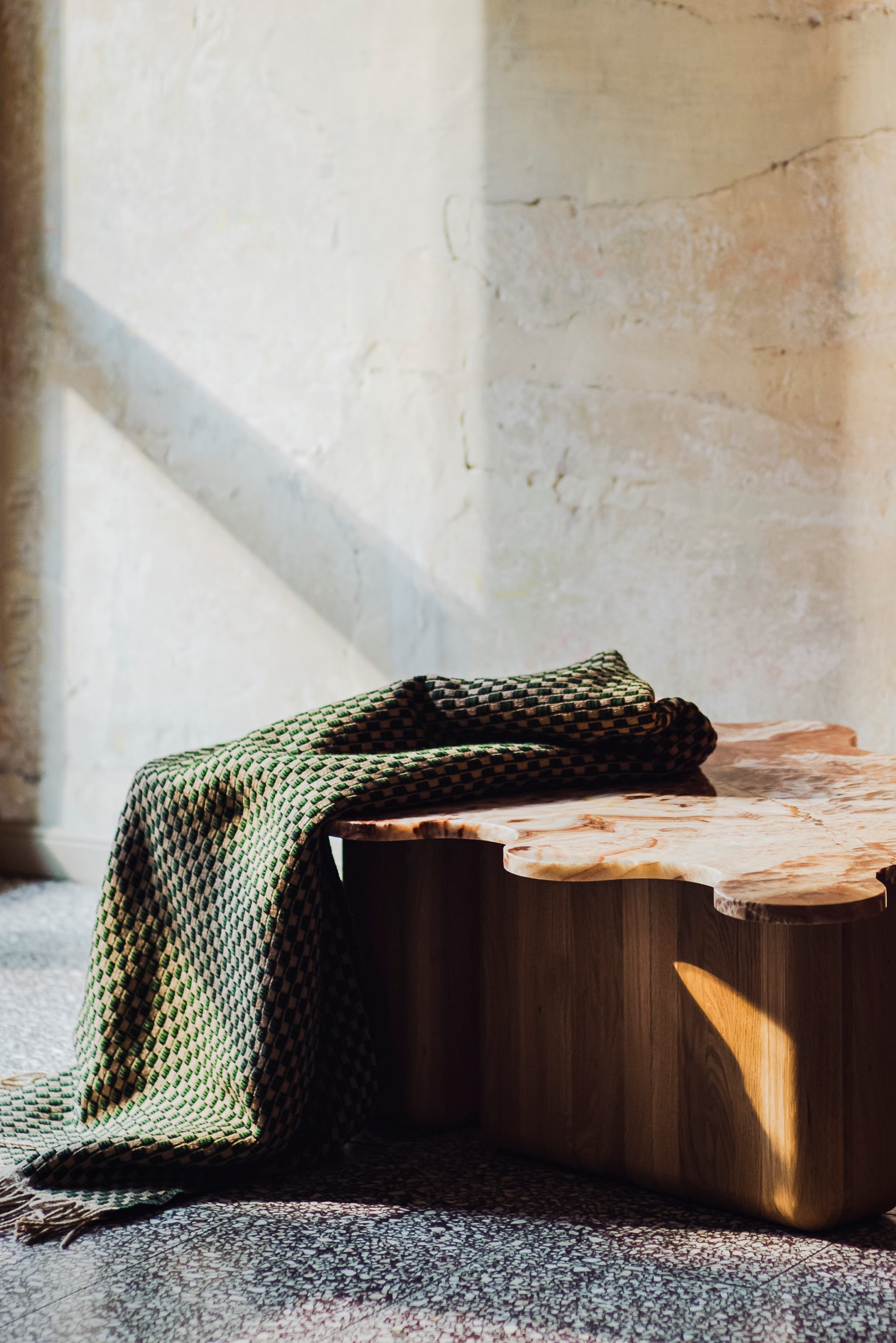 Add
to wishlist Remove
from wishlist
Wool blanket Tråd
A woolen blanket with a geometric character inspired by the possibilities and limitations of the jacquard weave. The motif clearly refers to the vertical and horizontal directions of the warp and weft as well as diagonal weaves that give the patterns rhythm and dynamics. The pattern can be associated with both Norwegian and Japanese motifs.
Product details
Dimensions
W: 150 cm, L: 210 cm
Color
bottle green, beige
Care
It is recommended to wash by hand at 30 degrees and iron at the lowest temperature of the iron.
Shipping and returns
The delivery time including the preparation of the order and its shipment and takes 2 to 3 business days,  3-5 days in Europe. Deliveries are not made on weekends and public holidays.
It is possible to return the ordered products up to 14 days.
Detailed information can be found on the delivery and returns pages.