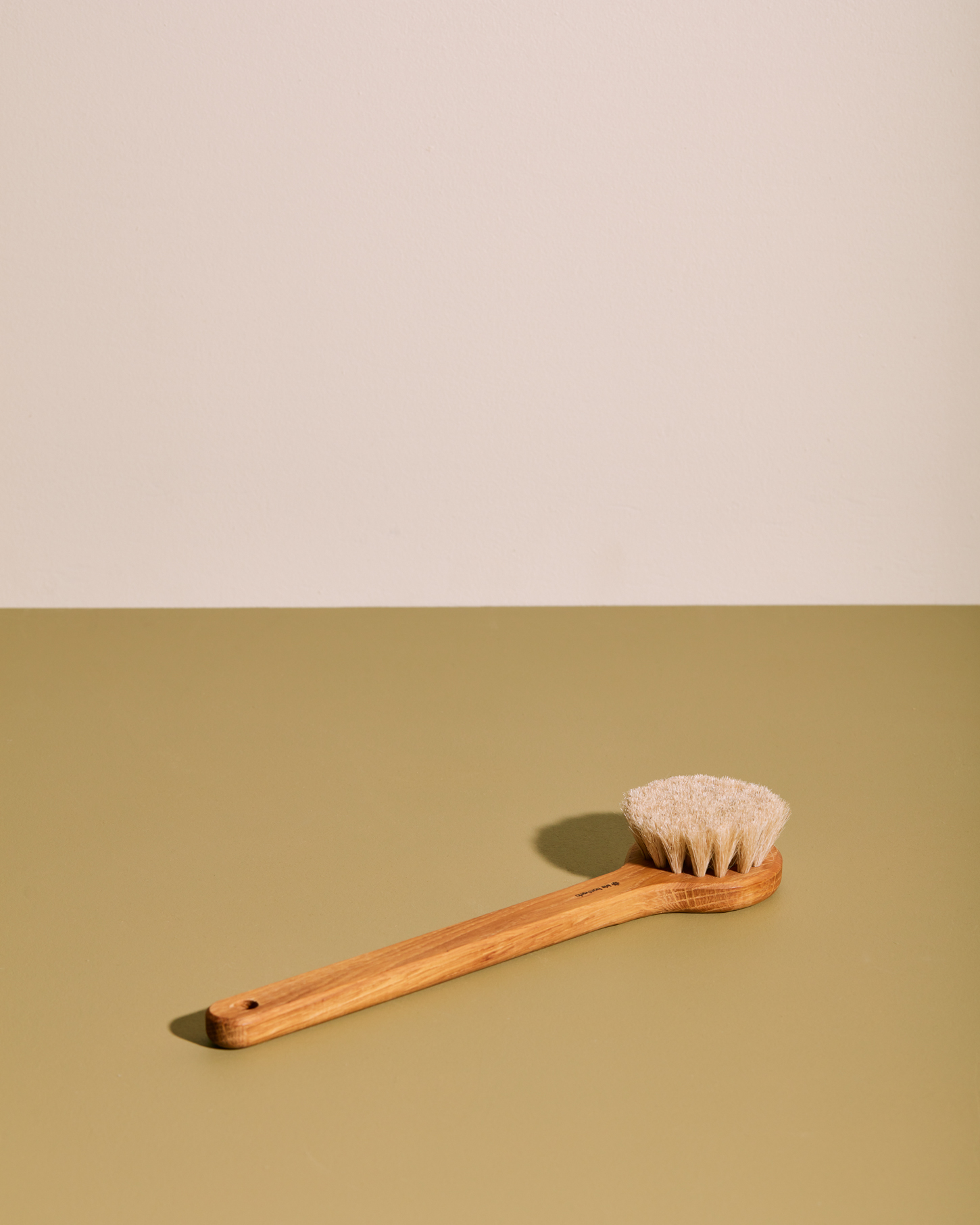 Add
to wishlist Remove
from wishlist
Bath brush with a handle
An oak bath brush with a handy, flat handle and horsehair allows you to peel the whole body, leaving the skin cleansed and healthier. Produced in a small Swedish workshop that activates the visually impaired.
Product details
Dimensions
H: 4 cm, W: 7 cm, L: 30 cm
Material
oak wood, natural horsehair
Care
In order for the brush to last longer, it is recommended to wash the brushes with a mild washing-up liquid or shampoo and warm water, and treat the wood with cold pressed olive oil using a cloth, allowing it to absorb. Each time, let the brush dry with the bristles down.