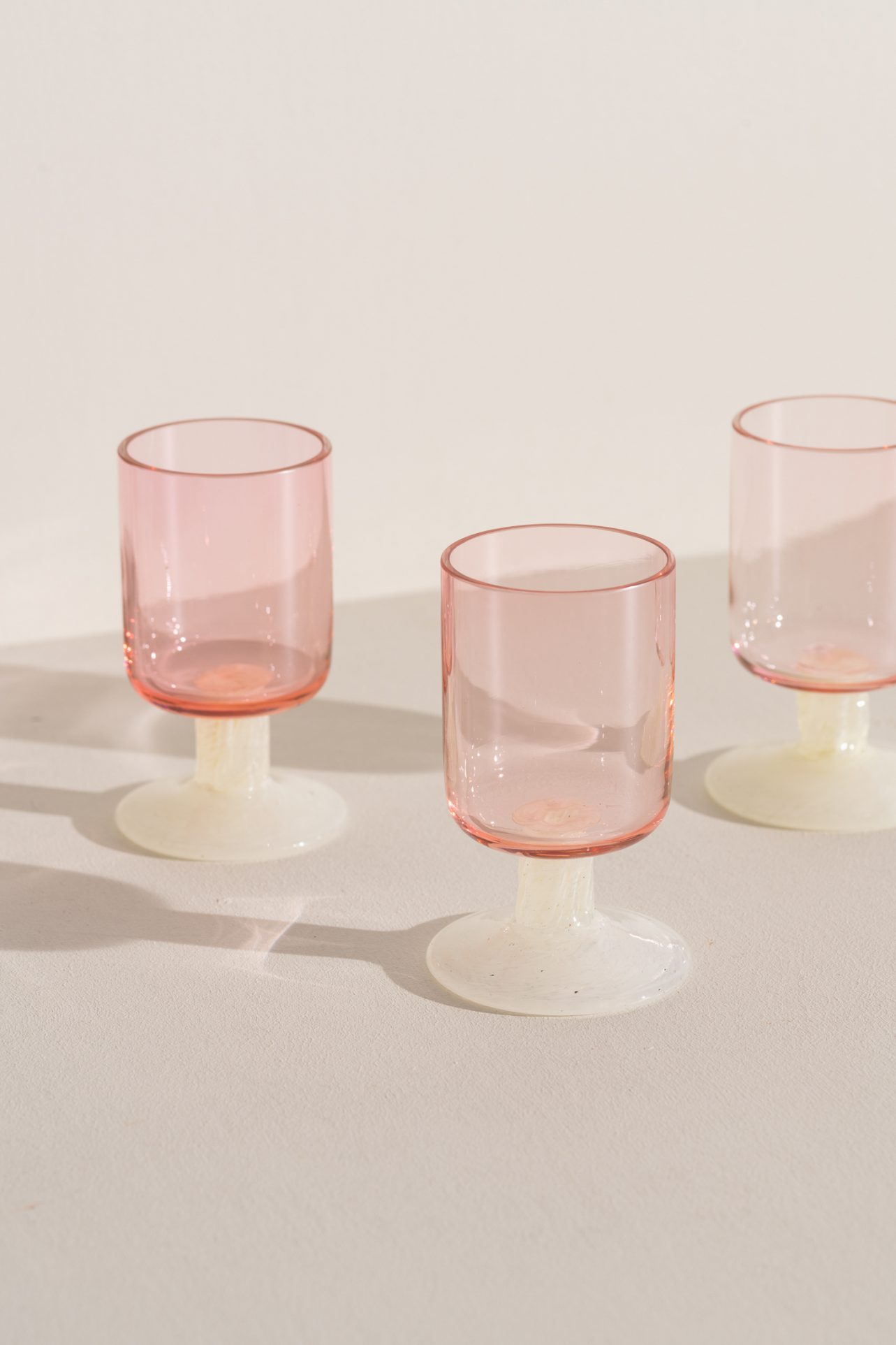 Add
to wishlist Remove
from wishlist
GOBLET BRZASK COLLECTION SET
The Brzask collection by the Dom Store project is a family of utility glass made using the blown glass method in Poland. A glass with a ruby cup, mounted on a creamy leg. Functionally designed for many different uses - such as water, drinks, whiskey, wine, beer, juice, champagne, ice cream and so on. The manual creation process means that each piece may have slight differences in the size and arrangement of the stains. Also available in transparent-gray. The set includes 4 goblets.
Product details
Dimensions
H: 11 cm, W: 6 cm
Kolor
pink with a cream leg
Pielęgnacja
Avoid filling it in with hot beverages as well as resign from washing it in a dishwasher.
Shipping and returns
The delivery time including the preparation of the order and its shipment and takes 2 to 3 business days,  3-5 days in Europe. Deliveries are not made on weekends and public holidays.
It is possible to return the ordered products up to 14 days.
Detailed information can be found on the delivery and returns pages.