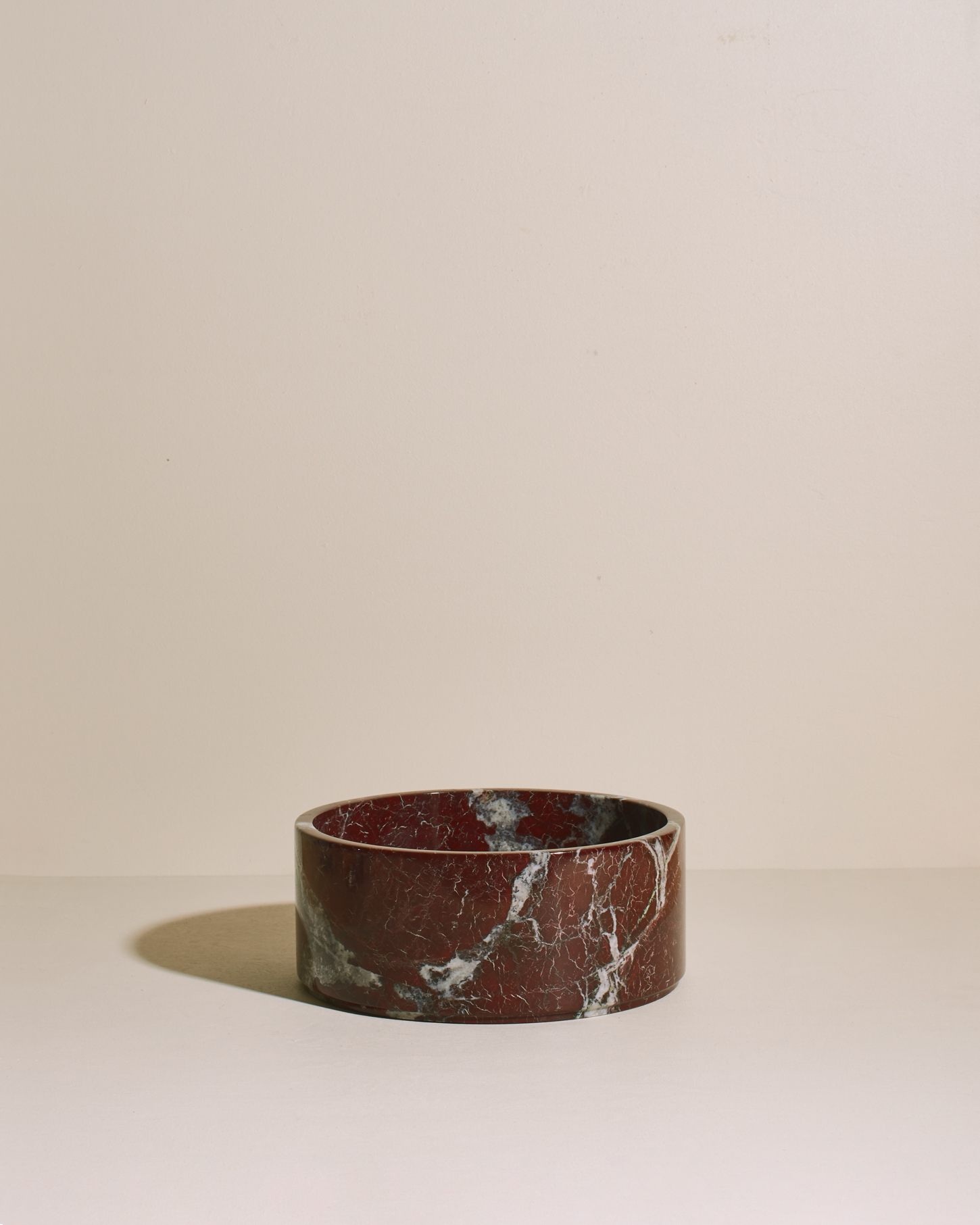 Add
to wishlist Remove
from wishlist
Marble bowl burgundy
This spacious, marble bowl is an elegant way to serve dishes and store vegetables or fruit. Designed in Amsterdam, it was made of marble obtained off the coast of Turkey. Each product made of this precious metal is unique due to the diverse arrangement of lines, so you will not find two of the same marble products in our store.
Product details
Dimensions
H: 9,5 cm, W: 24 cm
Shipping and returns
The delivery time including the preparation of the order and its shipment and takes 2 to 3 business days,  3-5 days in Europe. Deliveries are not made on weekends and public holidays.
It is possible to return the ordered products up to 14 days.
Detailed information can be found on the delivery and returns pages.