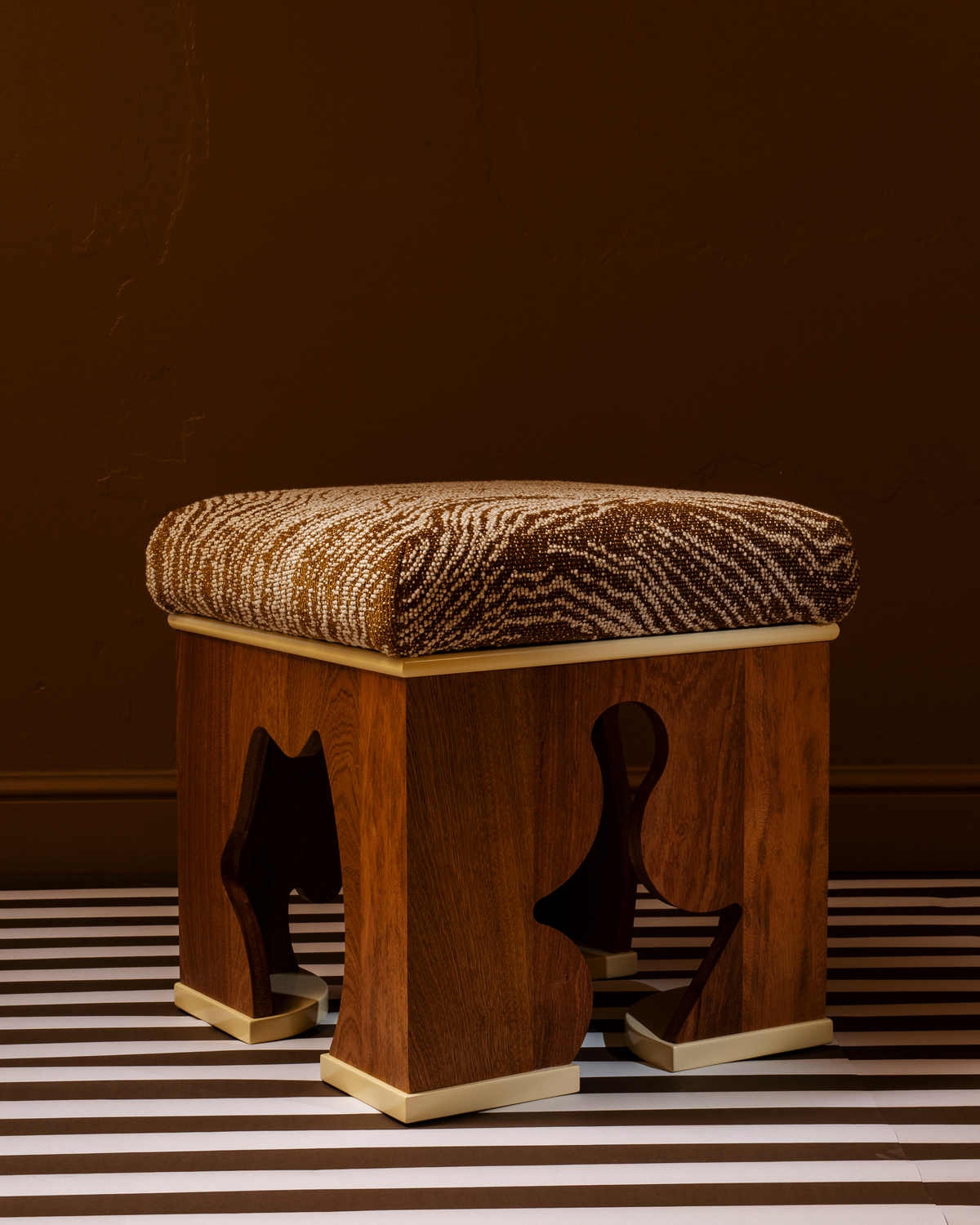 Add
to wishlist Remove
from wishlist
POUF ŁANIA
Łania is an expressive metaphor for the forest play of lights. Multi-shaped shadows cast by rounded forms of openings or a palette of various materials are supposed to illustrate the drama of the constantly changing element of nature. This object is a peculiar alloy of textures: the linear arrangement of the fabric is combined with the satin drawing of the grain of the mahogany wood and legs shimmering with pale yellow reflections. Made in Poland. Please note the shipping is avilable within 4-6 weeks after purchase.
Product details
Dimensions
H: 140 cm, W: 77 cm
Dimensions
H: 48 cm, W: 49 cm, L: 49 cm
Material
Mahogany Wood & Wool
Care
This object gives our backs a little bit of sweet rest, let's give it something in return in the form of proper care. The seat upholstered in natural fabric can be dusted with a slightly damp cloth, while wooden legs should rather be cleaned with a soft cloth and natural wood care products.