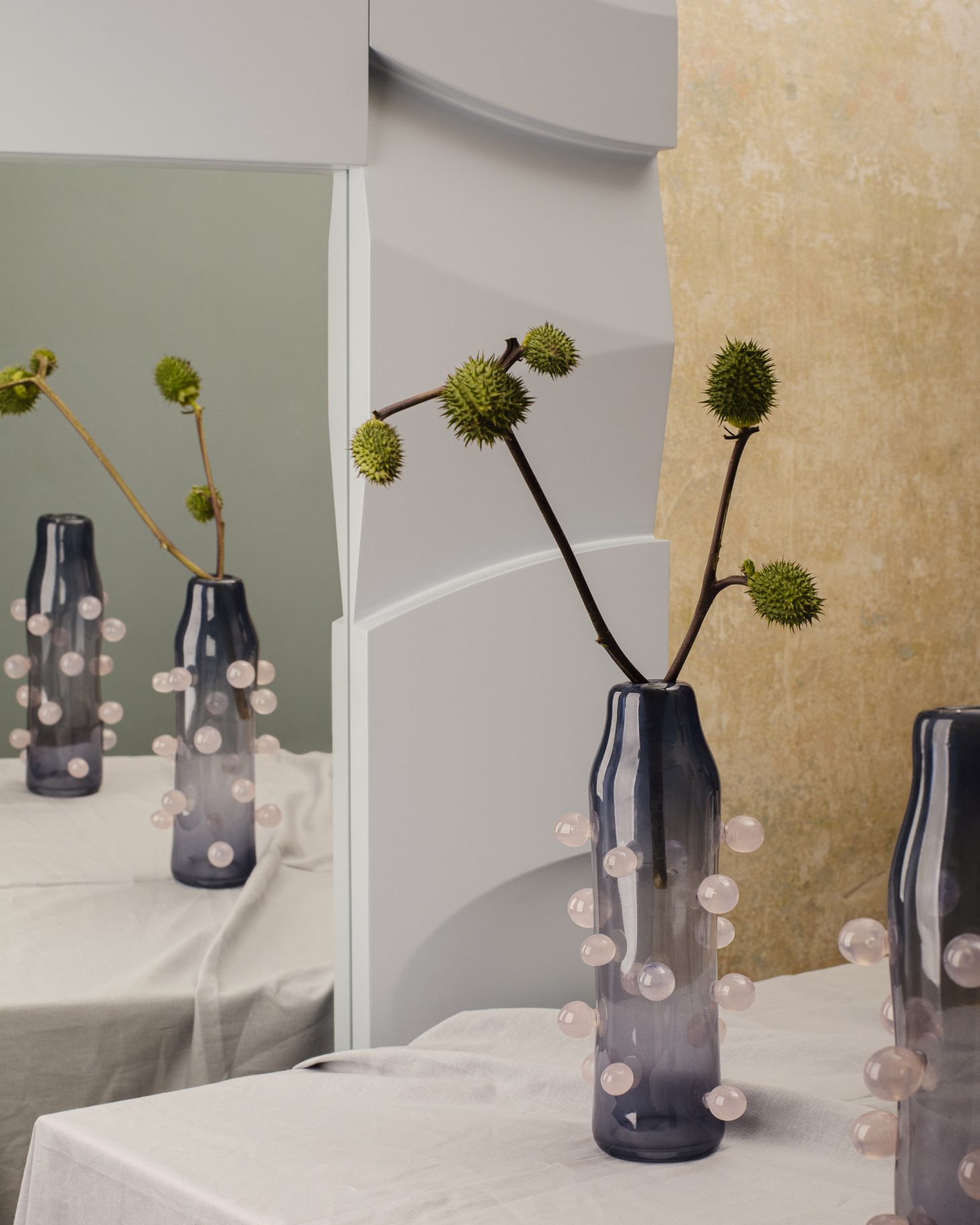 Add
to wishlist Remove
from wishlist
Vase KULE
Kule Vase is our project as part of Dom Store traditional Polish glass collection. The method of hand-blown glass means that each created copy is unique and special, and differences in proportions or subtle changes in color and shaped are a charm object created by hand. Execution of a single vase is the result of several hours of work experienced mouth-blowers. Each bead is served on a vase manually at high temperature. This is a demanding process that combines artistic craft and concentration with physical strength.
Product details
Dimensions
H: 32 cm, W: 14 cm
Colour
grey-blue body, light-pink balls
Shipping and returns
The delivery time including the preparation of the order and its shipment and takes 2 to 3 business days,  3-5 days in Europe. Deliveries are not made on weekends and public holidays.
It is possible to return the ordered products up to 14 days.
Detailed information can be found on the delivery and returns pages.