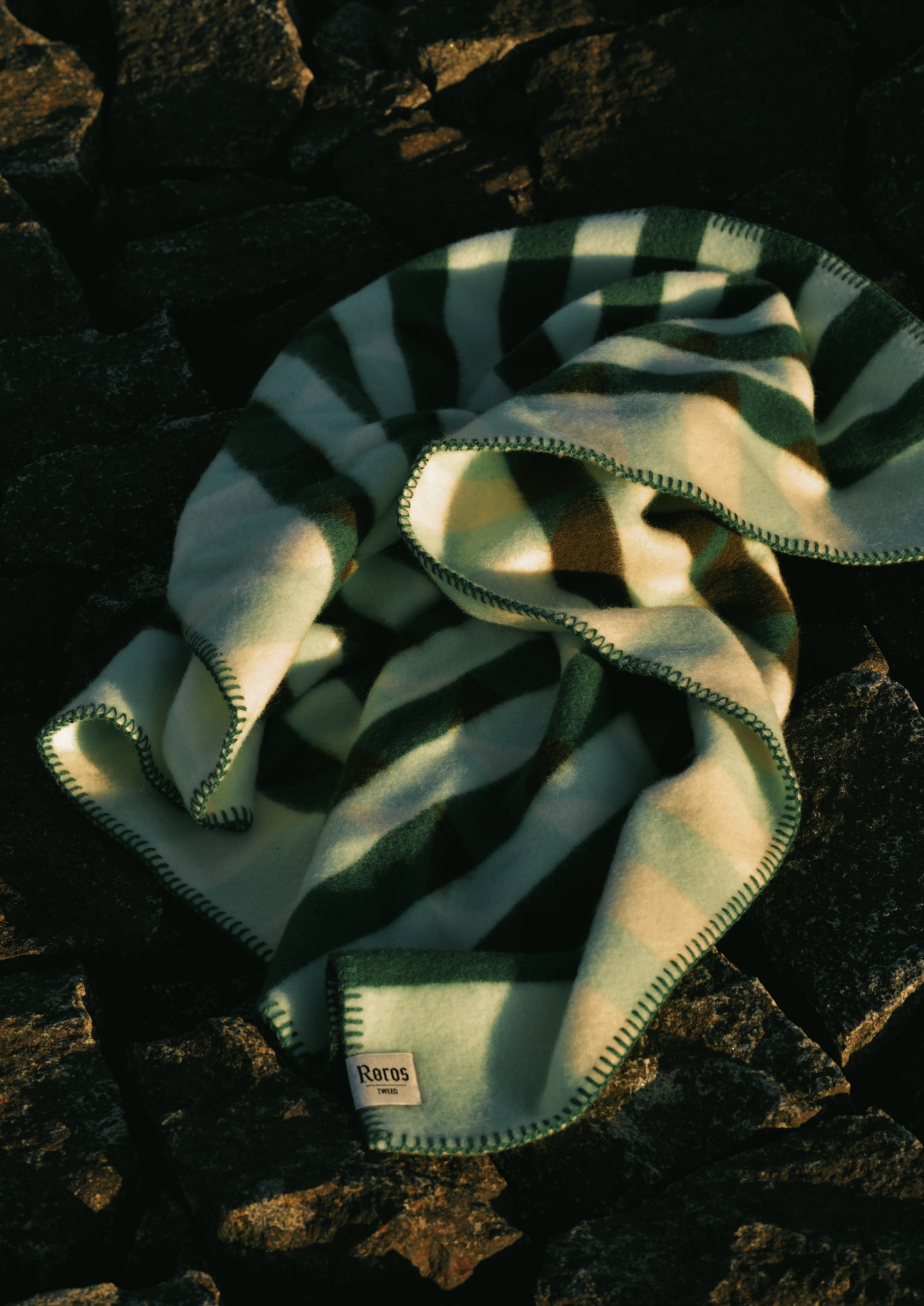 Add
to wishlist Remove
from wishlist
Wool blanket Kvam
A woolen blanket with a geometric pattern that is inspired by the possibilities and limitations of the jacquard weave. The motif clearly follows the horizontal and vertical directions of the weave, and the diagonal lines create rhythm and dynamics. Pattern can be associated with both Norwegian and Japanese motifs.
Product details
Dimensions
W: 135 cm, L: 200 cm
Color
pistachio and bottle green
Care
It is recommended to handwash the blanket at 30 degrees and iron at the lowest temperature of the iron.