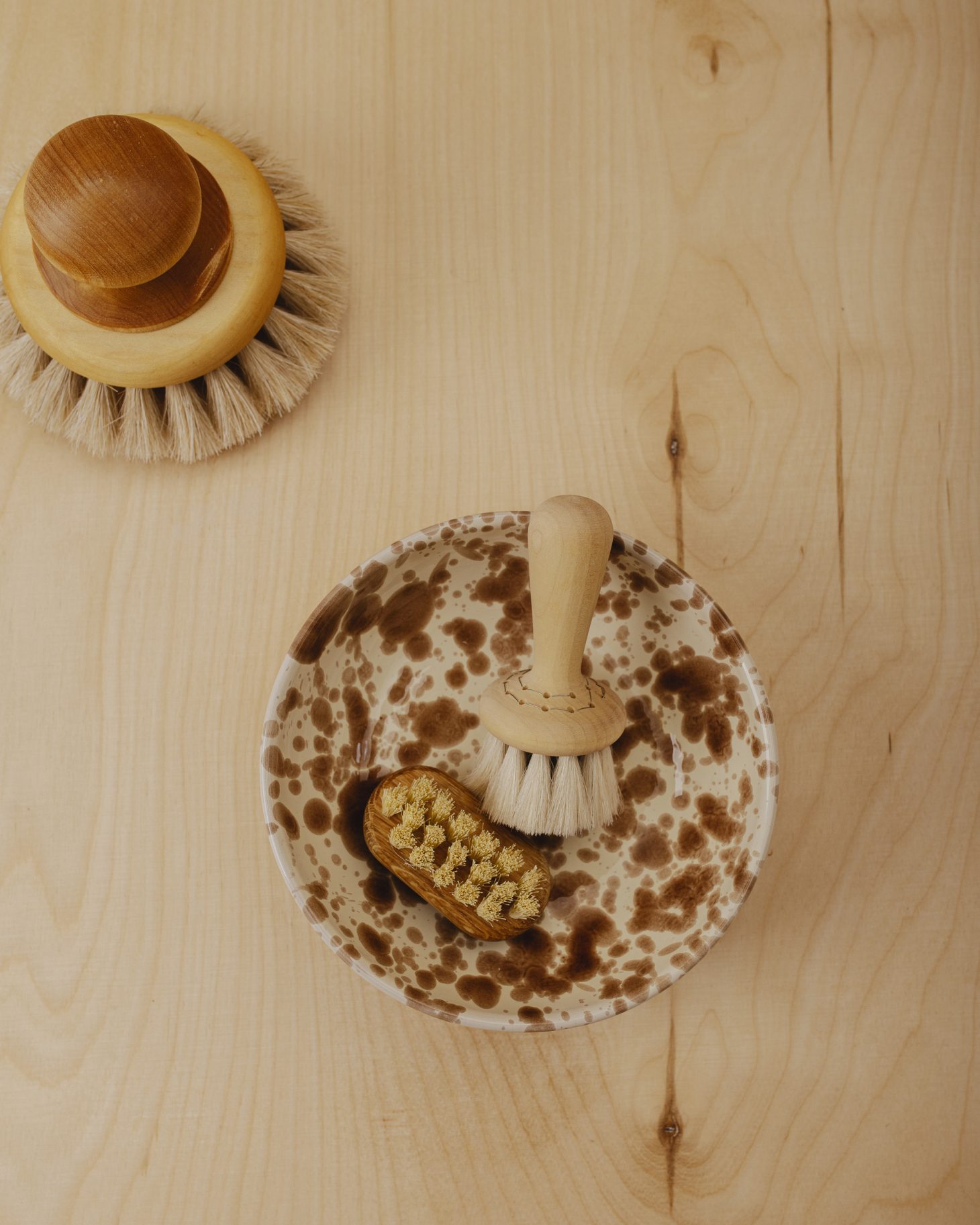 Add
to wishlist Remove
from wishlist
Nail brush
Double-sided nail brush, produced by a Swedish manufacture that activates the visually impaired. Handy and shapely, made of oak wood and flexible agave bristles for easy cleaning.
Product details
Dimensions
H: 3 cm, W: 4 cm, L: 10 cm
Material
oak wood, tampiko fiber
Care
In order for the brush to last longer, it is recommended to wash the brushes with a mild washing-up liquid or shampoo and warm water, and treat the wood with cold pressed olive oil using a cloth, allowing it to absorb. Each time, let the brush dry with the bristles down.
Shipping and returns
The delivery time including the preparation of the order and its shipment and takes 2 to 3 business days,  3-5 days in Europe. Deliveries are not made on weekends and public holidays.
It is possible to return the ordered products up to 14 days.
Detailed information can be found on the delivery and returns pages.