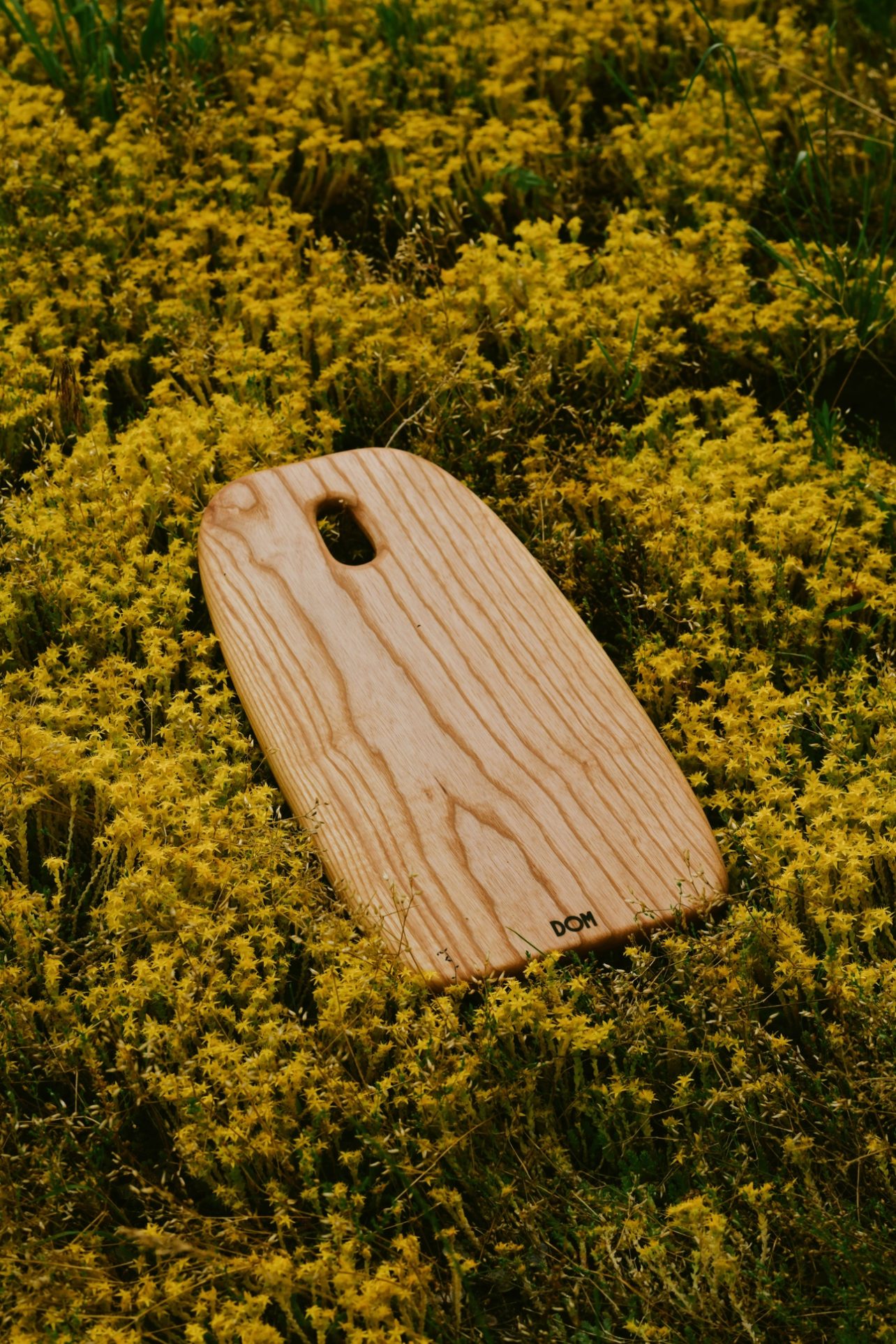 Add
to wishlist Remove
from wishlist
Serving Board
A traditional cutting board designed by DOM Store. This essential piece of kitchen equipment is made of durable ash wood to last as long as possible. On the DOM board you will serve dishes, snacks and will chop all fruits and vegetables. Its oval shape with an oval groove makes it easy to grip, carry or hang. Each copy was made by hand by Polish carpenters. Out of concern for natural wood, we have attached a bottle with care oil to each piece, which is worth preserving the surface of the board so that it retains its durability and resistance to moisture.
Product details
Dimensions
H: 42 cm, W: 23 cm
Care
1. Clean the board with running water and a gentle dish soap.
2. Never leave the board wet. Wipe it after its cleaning and then give it a bit of time to dry properly.
3. Do not worry if you spot that your board bends slightly,. That may happen once it soaks too much water. Leave it to dry and it will return to its primary shape.
4. Preserve wood with DOM natural oil that comes with the board. Put a drop of our cold pressed oil on clean cloth and polish gently both sides of the board. Leave it to soak up the excess of oil.