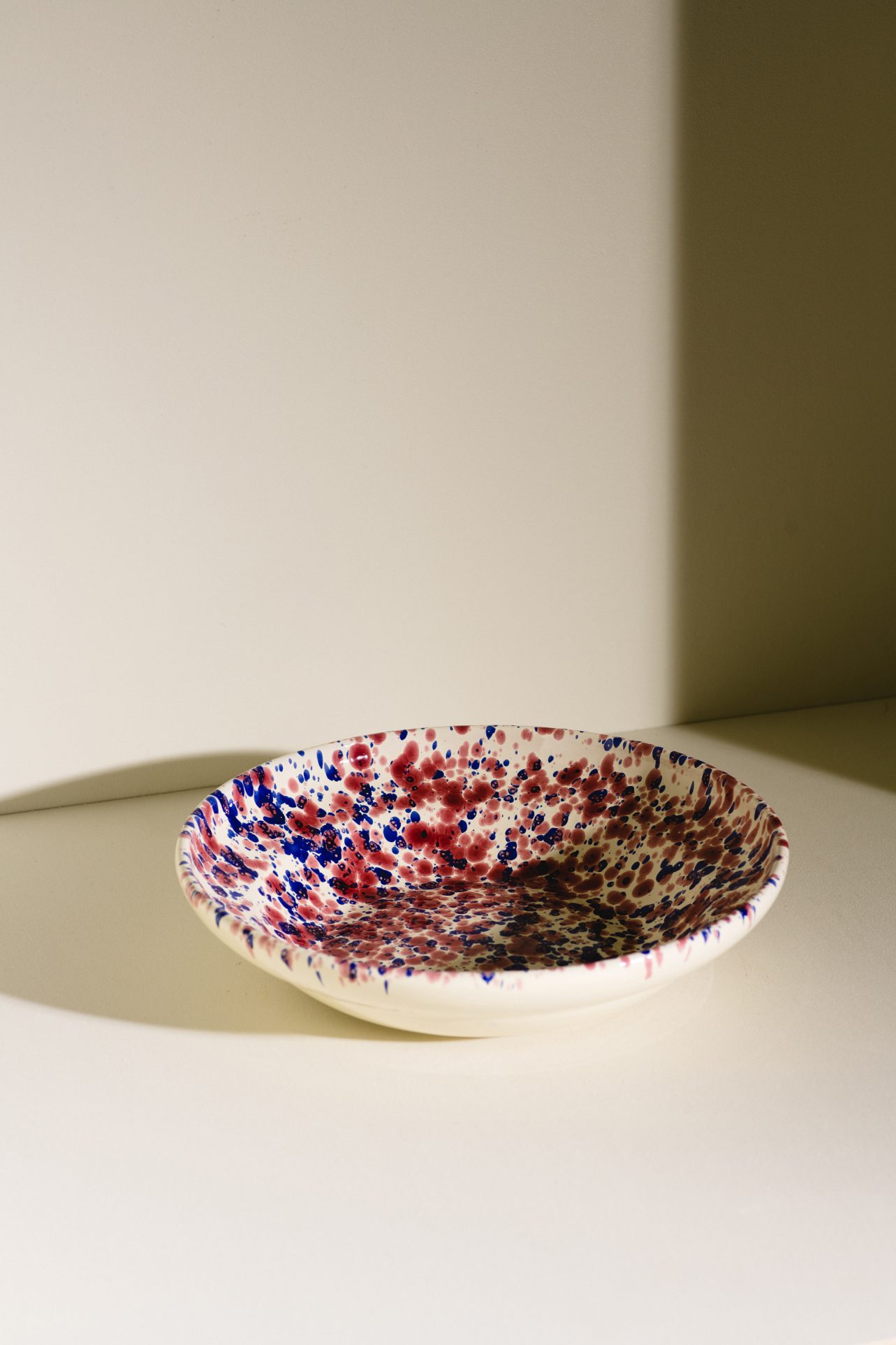 Add
to wishlist Remove
from wishlist
Small serving bowl red/blue
Small ceramic serving bowl. Handcrafted in the south of Italy in a small family manufacture. The speckled pattern is made by hand, making each piece unique.
Product details
Dimensions
H: 7 cm, W: 29 cm
Care
Washing in a dishwasher not recommended.
Shipping and returns
The delivery time including the preparation of the order and its shipment and takes 2 to 3 business days,  3-5 days in Europe. Deliveries are not made on weekends and public holidays.
It is possible to return the ordered products up to 14 days.
Detailed information can be found on the delivery and returns pages.